US President Donald Trump has warned Chinese President Xi Jinping that the US trade deficit with the Chinese continues to grow and that this situation is not sustainable for the country's economy.
The White House said Trump and Xi had been on the phone Monday night in Washington when it was Tuesday in Beijing. The two also spoke about diplomatic progress on the conflict in the region of the Korean peninsula.
"President Trump expressed his disappointment that the US trade deficit with China continued to grow, and made it clear that this situation is not sustainable," the White House said.
China's trade surplus with the United States grew 13 percent in 2017, the first year of Trump's government to reach $ 288 billion, according to official data released by Beijing.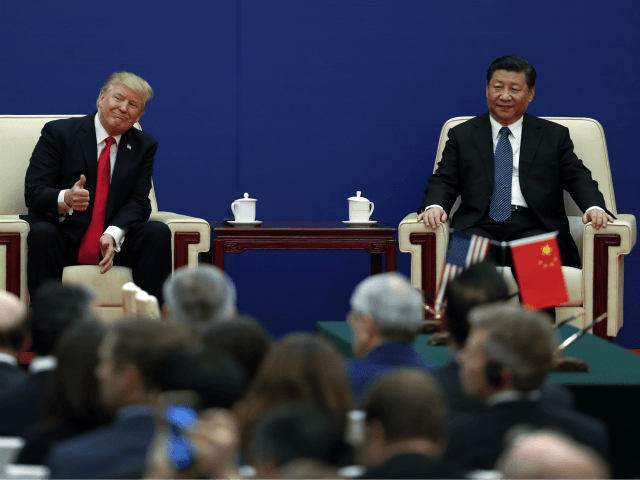 The US Commerce Department, however, reported that the negative trade balance between the two countries for the Americans rose to $ 344.4 billion, still missing data for December.
Trump sees the trade deficit as a sign of economic fragility and blamed deals with other countries signed by its predecessors. For him, these pacts are the cause of job losses in the American manufacturing sector.
In the campaign, Trump threatened to impose tariffs of up to 45% on Chinese products. In addition, he accused China of manipulating the exchange rate but did not act in that direction, when evaluating that first, it should approach Xi to solve the crisis with North Korea.
Trump and Xi also talked about the dialogue between the Koreas, expressing his confidence that "could bring about a change in the destructive behavior of North Korea," the White House said.
"President Trump has pledged to maintain the maximum pressure campaign led by the United States to force North Korea to commit to denuclearization," he added.
Chinese official media said that Xi reinforced in the lead that all parties should join efforts to seize the advances in the Korean peninsula, creating the necessary conditions for the resumption of the diplomatic negotiations in the region.
On trade, Xi highlighted the economic and trade cooperation between the two countries, giving concrete benefits to both parties. For him, the US and China should adopt constructive methods to solve the differences in the sector, through the greater openness of their markets.